Genome replication requires that chromatin, i.e. not only DNA and histone proteins, but also their respective epigenetic modifications, are properly duplicated. Since the chromatin landscape is a key component of gene regulation, the replication process is crucial for maintaining the memory of transcriptional programs of the parent cell in the daughter cells.
The heterochromatic regions of the genomes, which are highly condensed and consist mainly of transposable elements and other repeated sequences, are associated with various epigenetic modifications (e.g. DNA and histone methylation) that largely repress its transcription.
In a study led by the SiLENT team, published in Genome Biology, scientists show that DNA polymerase epsilon, which is involved in DNA replication, plays a crucial role in maintaining both the structure and the function of heterochromatin. Thus, when epsilon DNA polymerase - or other proteins components of the replisome - are defective, abnormal epigenetic profiles are generated, heterochromatin fragments, and transcription of many transposable elements is reactivated. These results illustrate the intimate functional link between the replication of genetic information and the faithful transmission of epigenetic information.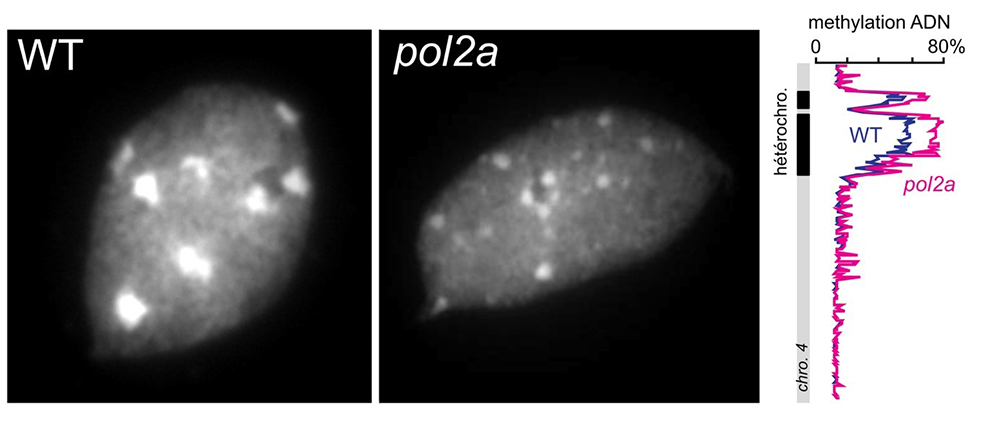 This article has been highlighted on the INSB CNRS website .